Nobel Peace Prize goes to Al Gore???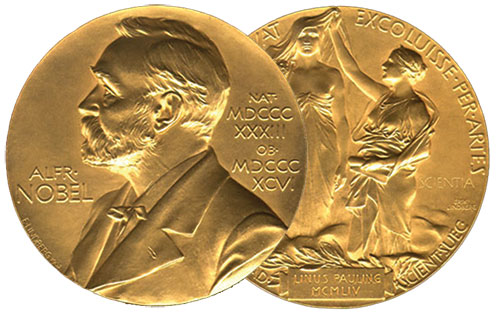 I subscribe to CNN's "Breaking News" email alerts. This morning, I was "alerted" to the fact that Al Gore was just awarded the Nobel Peace Prize along with the Intergovernmental Panel on Climate Change. Can someone please explain this one to me? What does Climate Change have to do with peace? Am I misunderstanding the word "peace" or "climate change?"
Sure, the prize has always been a little controversial, but let's look at some of the recipients of the past:
I picked some names that I recognized and knew other would also. Sing with me now… "One of these things is not like the others." That last entry just doesn't fit. What does it have to do with peace? Especially when there is all kinds of controversy as to whether "man-made climate change" actually exists.
Is it just me or is this a joke? Someone please enlighten me.